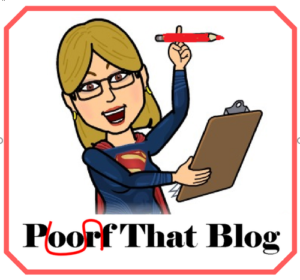 My name is Kathy Sieckman, PP, PLS, ACP.  I am a legal secretary/paralegal/administrator/cat herder with a paralegal degree who has been in the industry for over 40 years. Being in the field so long I have seen a lot and learned a lot. It was the learning part that led me to my passion for teaching others so that they can be the best that they can be and can choose a career–not just a job. I am obsessed with error-free work product.
I became affectionately known as the "Grammar Bitch" after I had studied for my NALS certification exams and started correcting everyone's work. They balked a little in the beginning, but they started trusting me. As time has passed, they don't even balk anymore, they just let me change it without question (although they do get the last say). However, the "term of endearment" has stuck.
This career and continuing to learn and teach others about proofreading still fill my heart and give me true purpose. Yes, I am THAT weirdo. Thus, this blog.
If you have any questions or suggestions for a topic that you think will be helpful, please email proofthatblog@gmail.com. If you'd like more information about the National Association for Legal Support Professionals, check out the website at nals.org. I would not be the person I am, the legal professional I am, or the leader I am without all I have gained from my membership in NALS. If you can use more education, some certification, or some great networking, you need to be a member of NALS!