After I posted the original Grammar Giggle on this photo, I had several people comment that I had missed some errors. I don't always point out all of the errors–both to give the author some credit and so it doesn't overwhelm the reader and make it seem worse than it really is. However, you've asked, so here is Hot Mess Memories – Part 2!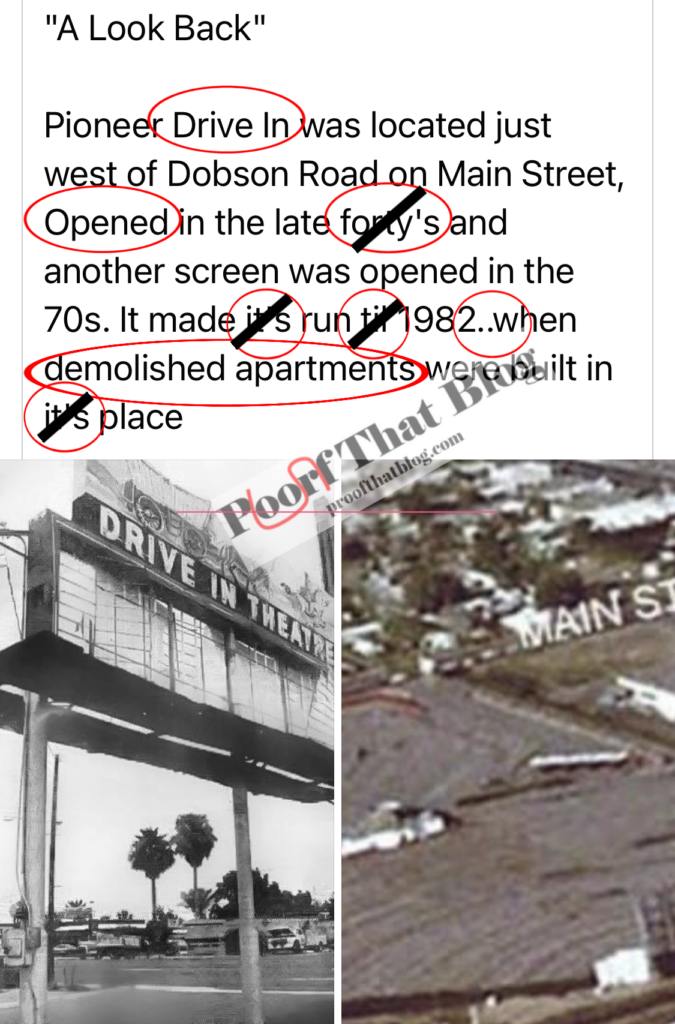 "Drive In" related to a theatre should be hypenated as "drive-in."
There is a comma after "Street," so either the next word should not be capitalized or, probably more appropriately, it should just start a new sentence so that the comma after "Street" should be a period and the next sentence should be reworked.
An ellipsis is three periods–not just two
How can "demolished apartments" be built in place of a drive-in? To be fair, apartments did replace the drive-in and they have since been demolished, but demolished apartments were not built in place of the drive-in.
I hope you have learned at least one thing from this Grammar Giggle. That is always my intent. I try hard not to humiliate any author and I use errors we see in public every day as a way to teach you correct grammar and proofreading issues–not to poke fun of anyone who just doesn't know better. Once we know better, we can all do better!