This past weekend I spent some time on winery tours. I found several Grammar Giggles to share with you.
Resturant – should be restaurant.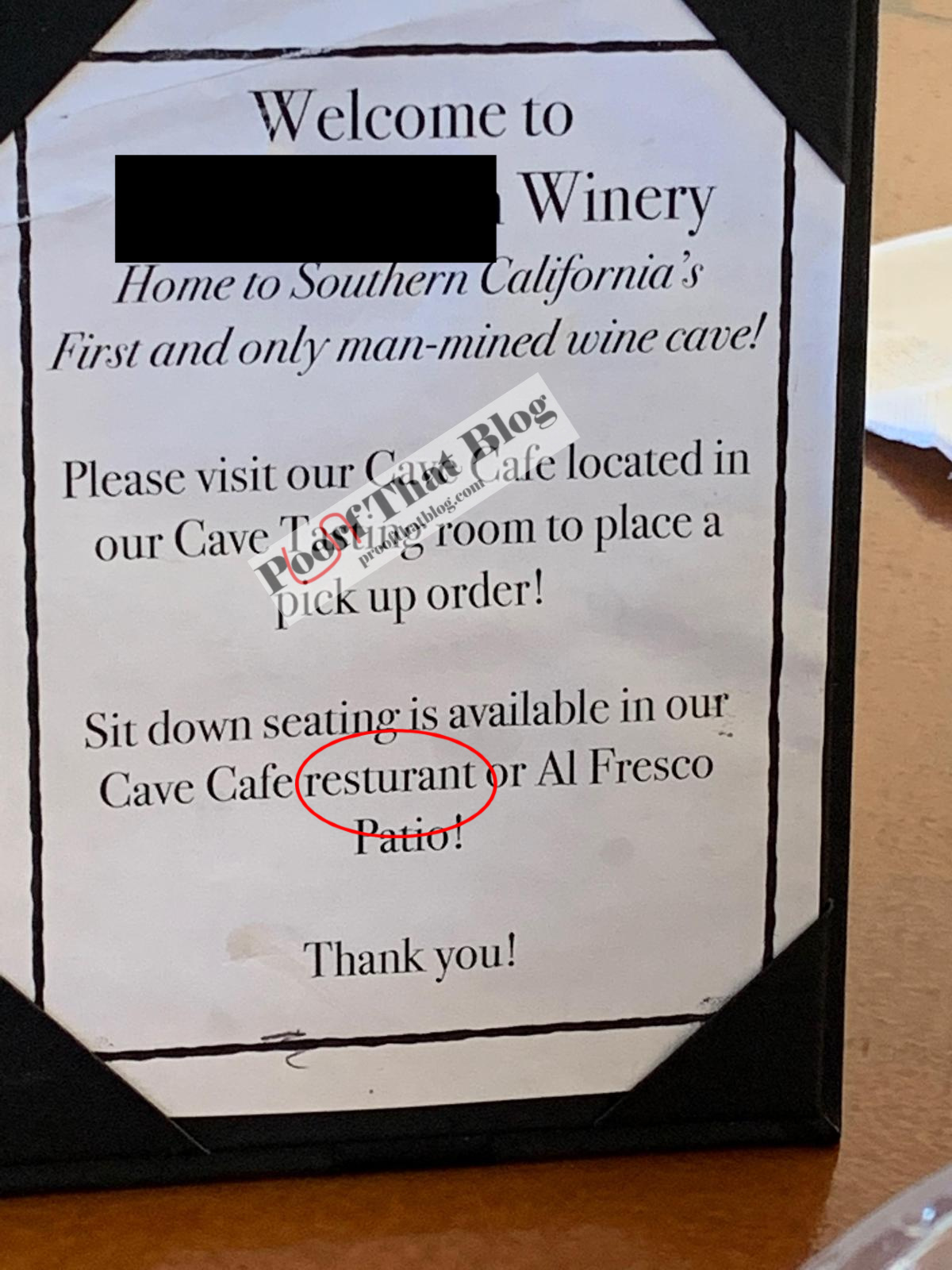 Picknicking – should be picnicking. Someone got carried away with the "k's"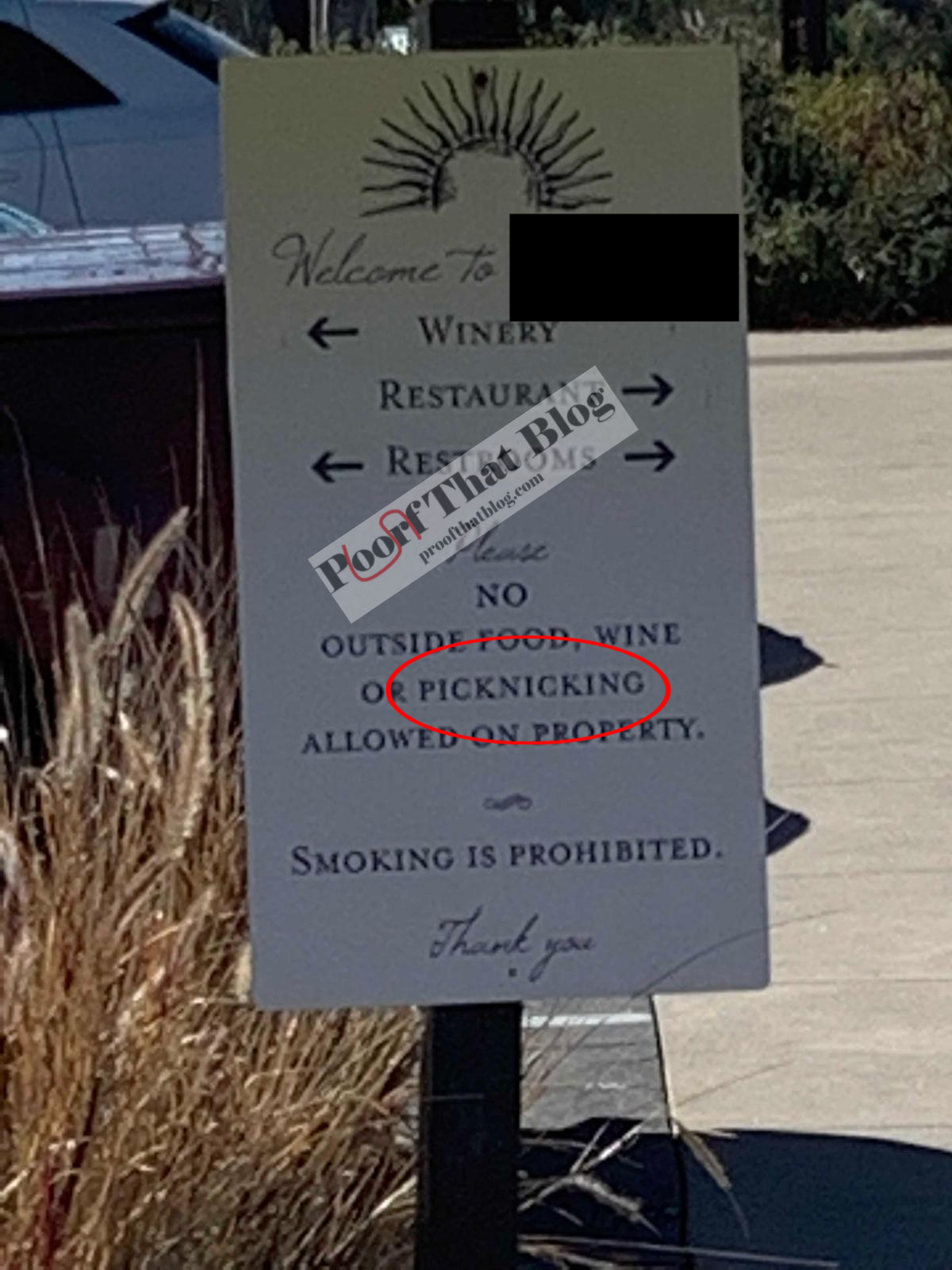 We had a special pairing where I found a couple of mistakes in the menu. The first made me wonder if Herman Munster was involved because it should be Muenster.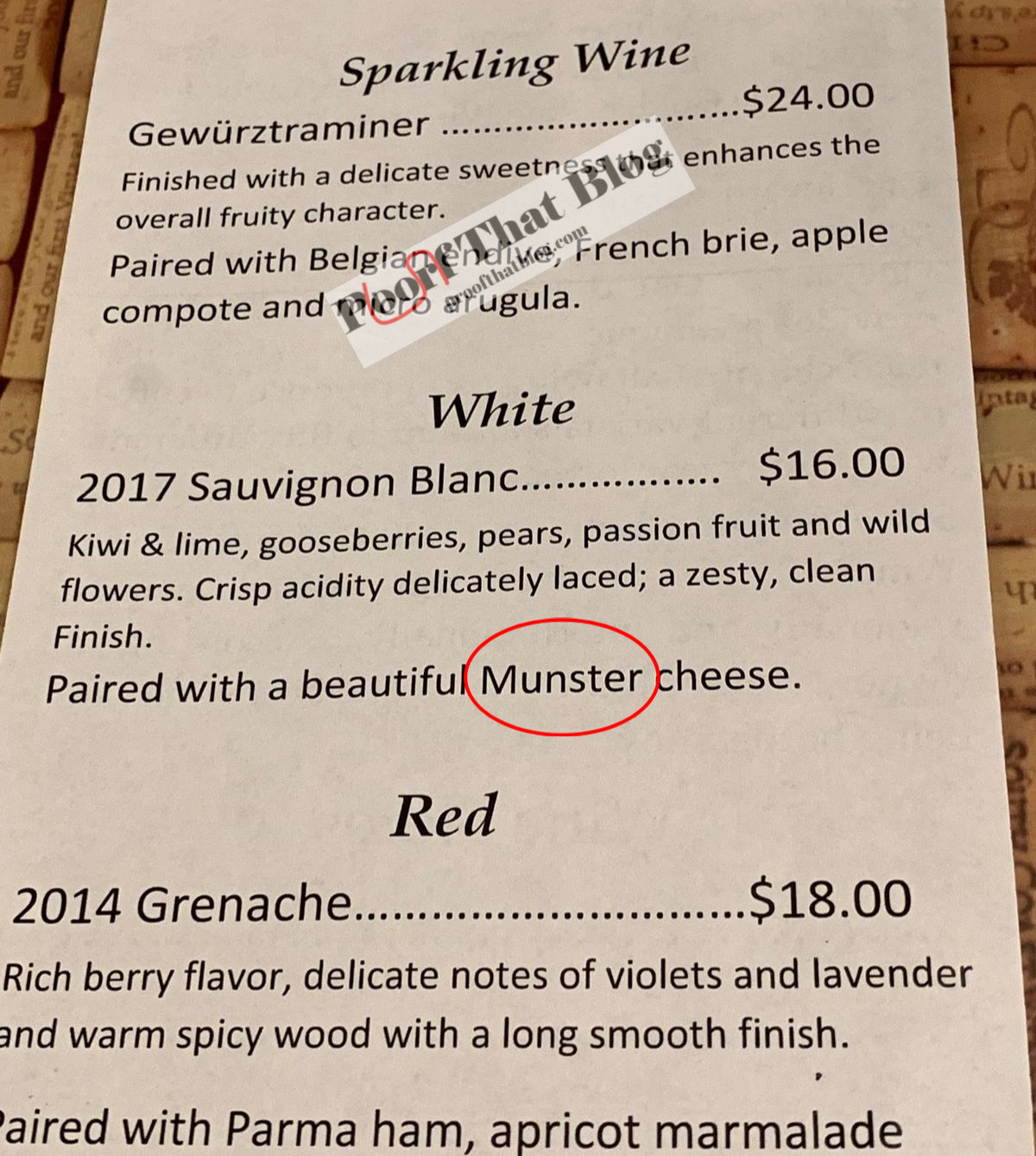 But my favorite was an absolutely amazing bite of dessert that was a cross between a brownie and fudge. As much as I thought I had "died" and gone to heaven, it really was more decadent than decedent.