A few weeks ago, a blog post went over several words that are frequently confused by writers (See More Confusing Words!). Here are a few more:
casual – informal
causal – causing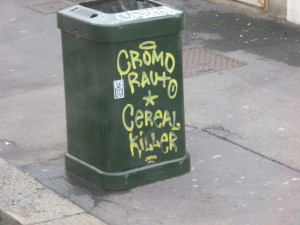 cereal – breakfast food
serial – a series
choose – to select
chose – did choose (past tense of choose)
cite – to quote
site – a place
sight – to see
click – a slight, sharp sound
clique – an exclusive group
cliché – a trite phrase
collision – coming violently together
collusion – fraudulent scheme
complement – something that goes well with something
compliment – a flattering remark
council – a body of persons specially designated or selected for a purpose
counsel – an attorney; to give advice
consul – a foreign representative
cue – hint
queue – a line, especially people waiting their turn
dairy – cows and milking equipment
diary – a journal of daily activities
It's always important to make sure you are using the same words, particularly when they are easily confused. Take the time to look up definitions if necessary to make sure you are using the correct word.