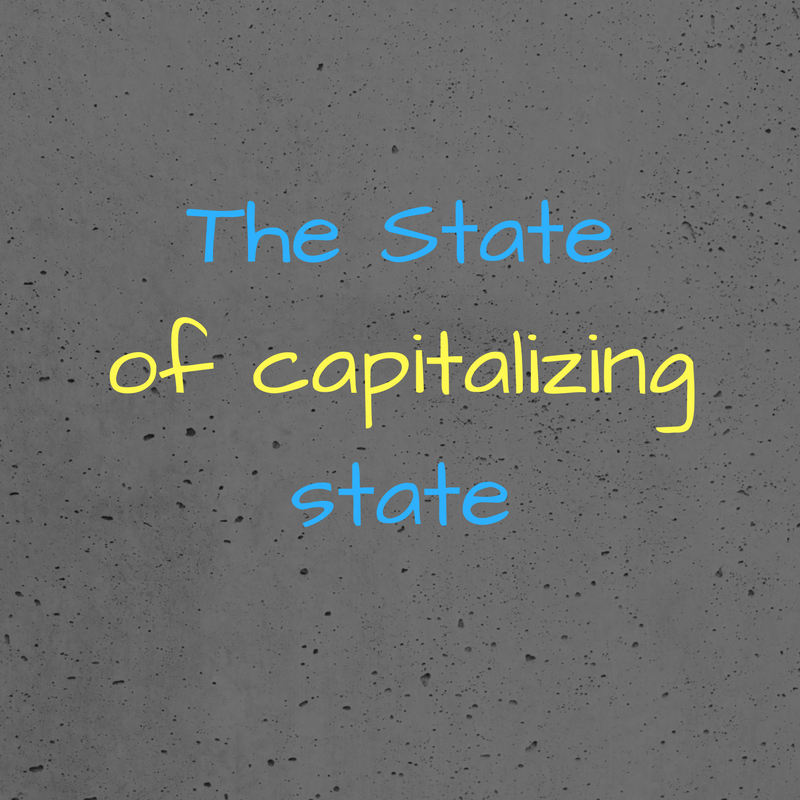 Check out the updated article at ENCORE – The State of Capitalizing State
I need to clarify something in a blog post published in 2014 on Capitalization in Legal Documents. The capitalization of the word "state" is obviously very confusing depending on your preferred resource.
According to the Gregg Reference Manual, "state" should be capitalized:
When it is part of the full name of the state as in the State of Arizona
When the word it modifies is capitalized as in the State Corrections Director
When referring to the state as a party to litigation or a governmental actor as in "The State filed a Motion to Dismiss"
Most other sources I've found disagree with Gregg's first example and say that "state" should not be capitalized when used as a proper noun but is capitalized when used in place of a particular state or referring to a specific governmental body:
The residents of the state of California have a reputation for being healthier than most.
The corporation, registered to do business in the state of California, is actually an Arizona corporation.
According to another favorite resource of attorneys, the Chicago Manual of Style, "where the government rather than the place is meant, the words state, city, and the like are usually capitalized."
The State of Florida's statutes regarding corporations are codified at Title XXXVI.
Another resource simplifies it as when you are using "state" as a common noun, you would not capitalize it:
She loved visiting the Northwestern states because she loved the rain.
The state of California has a beautiful coastline.
But do capitalize "state" if it is part of a proper name
I love visiting Washington State (as opposed to Washington, D.C.—although I love visiting there too).
I have visited New York City, but not the rest of New York State (capitalized to differentiate between New York City and New York State).
All resources agree that "state" should be capitalized when it is a party to litigation.
The response to the Motion to Dismiss was filed by the State yesterday.
The only comfort in all this confusion is that obviously everyone is confused. In fact, in many recent U.S. Supreme Court cases, "state" is capitalized in different instances, which may be a holdover from style from the 18th Century when many common nouns are capitalized.