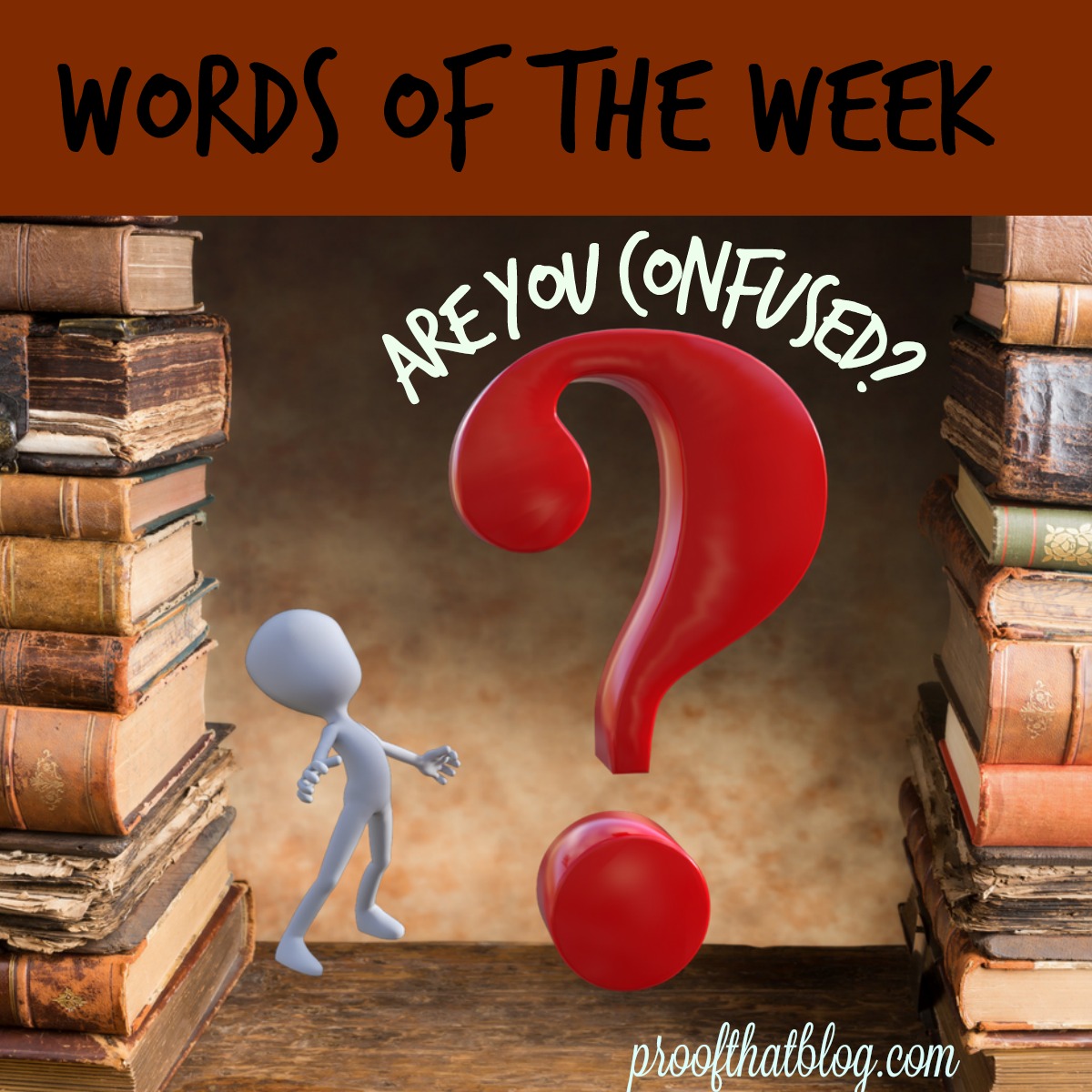 It's time for our new feature called "Confusing Words of the Week" where I take a set of two or three words that get confused and give you definitions and try to give you a memory trick to help you remember when to use which word. If you have words that confuse you, use Ask PTB or send an email to proofthatblog@gmail.com and they may appear here soon!
This week's words:
Ensure – to make certain
He wanted to ensure that the staff was all trained on Microsoft Word.
Insure – To protect against loss
She wanted to insure her car before she drove it anywhere.
Assure – to give confidence to someone
Jack assured Jane that she could handle the job.
A tip to help remember the difference is that insurance is a policy you buy to protect against loss, so if it is something you are protecting, it is insure.