A friend recently rode in an Uber that had this on the back of the seat in front of him for his use. While I appreciate the thoughtfulness that goes into making your passengers comfortable during their ride, the wrong word was used. They are confusing, so we're going to explore the differences: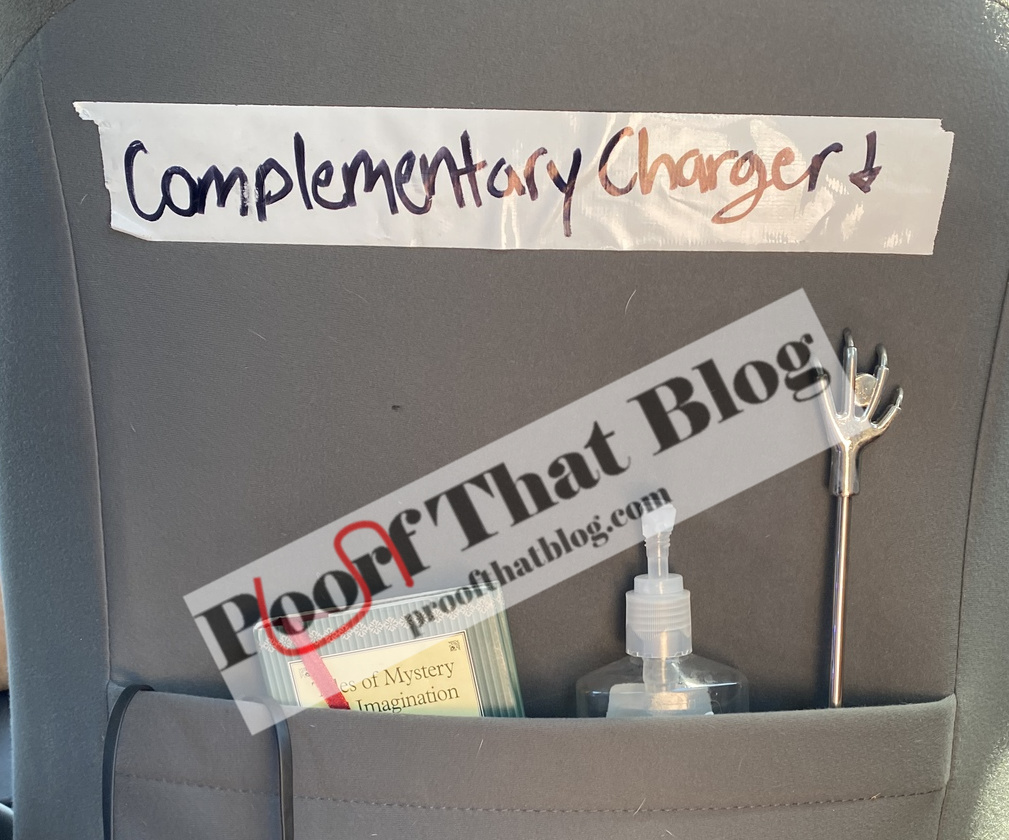 Complement: something that fills up, completes, or makes better or perfect.

Her shoes were the perfect complement to her dress.

Compliment: an expression of esteem, respect, affection, or admiration

He appreciated the compliment on his new haircut.

Complementary: serving to fill out or complete

The pink shoes were complementary to her whole outfit.

Complimentary: given free as a courtesy or favor.

The wine was complimentary with a spa service.
In this example, the use of the charger was free and while I suppose it could complete or make better a day going bad because your phone was dead, I think the intent was that charging was free while you were in the Uber vehicle.